Hey, there are you looking for a Hustle 2.0 Cast, Judge, and Contestants' Real Names and Instagram Usernames? So, in this article, we are going to see Hustle Season 2 Singer or Artists Names in 2023. Hustle is an Indian Reality show where Rappers from different parts of India Compete with the Other Best Rappers and Win the Show.
After the success of Hustle Season 1, Maker comes with a Second Season of Hustle. Hustle 2.0 has different Rules and Regulations than Season 1. It has a different Code of Conduction for Season 2 Contestants. Hustle 2.0 will Starts on 3 September on MTV Channel and Voot India OTT Platform.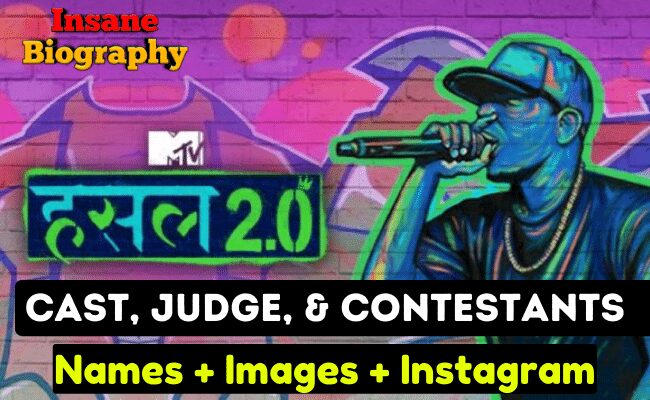 Hustle 2.0 Judge Names
Hustle 2.0 has 5 Judges including Badshah, KING, EPR, Dino James, and Dee MC. Among 5, Two judges are the Former members of Hustle Season 1 i.e. KING and EPR. King and EPR became Very Popular because of Hustle Season 1. Dino James is also a very Popular Rapper and a YouTuber with over a Million Subscribers.
Dee MC Aka Deepa Unnikrishnan is a prominent figure in the Indian hip-hop community. Having represented India internationally in the UK, Canada as well as Belgium, Dee appeared as herself in the film "Gully Boy" released in 2019. Badshah is one of the Most Popular Artists on Hustle 2.0. Obviously, Everyone knows who is Badshah in Hustle 2.0.
Hustle 2.0 Judge Names and Squad Names
Hustle 2.0 has 1 Main Judge i.e. Badshah and the other 4 judges have their Squad Members (Group of Artists) and has to Compete with other Squad Members.
| Squad Leader | Squad Name |
| --- | --- |
| KING | King Slayers |
| Dee MC | Dee Mc Dynamite |
| EPR | EPR Rebels |
| Dino James | Dino Warriors |
1. Badshah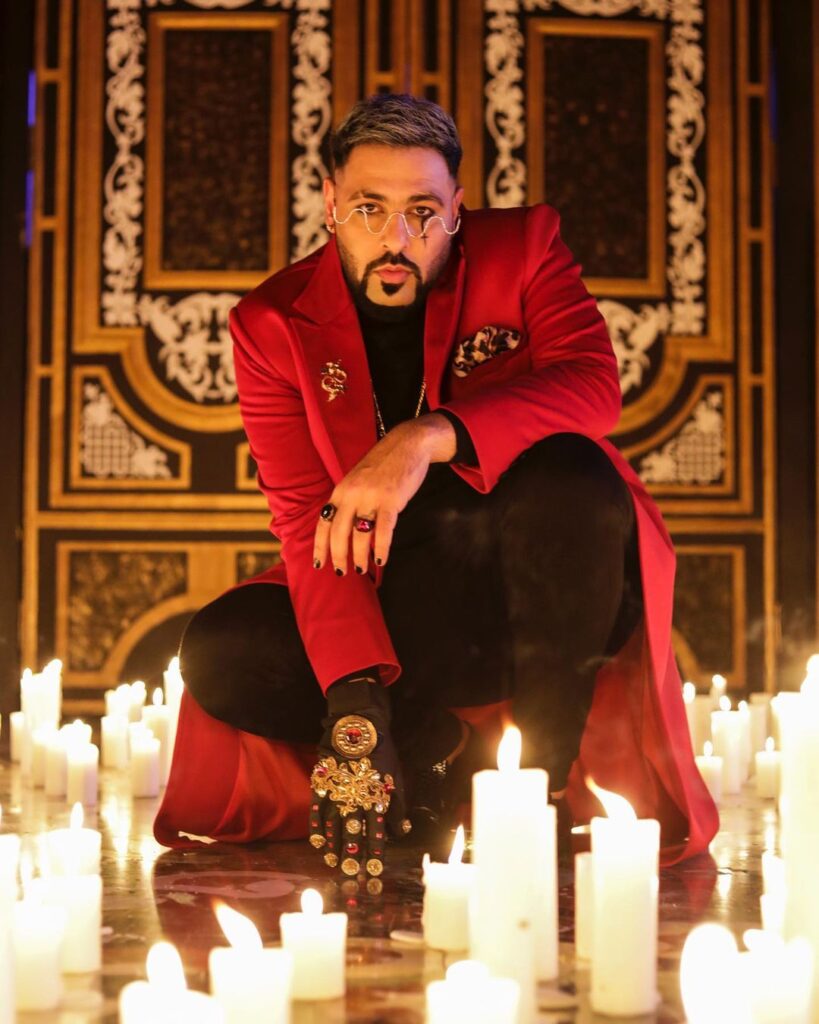 2. KING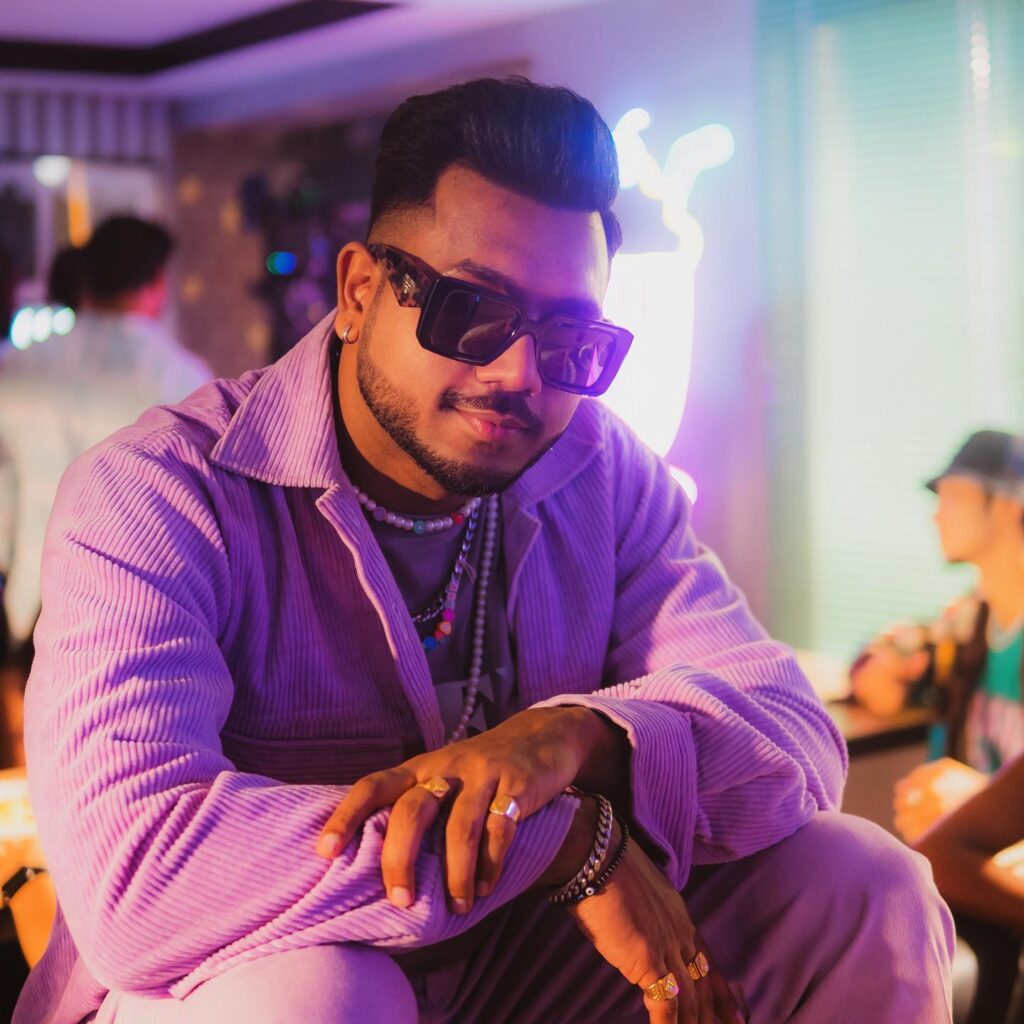 3. EPR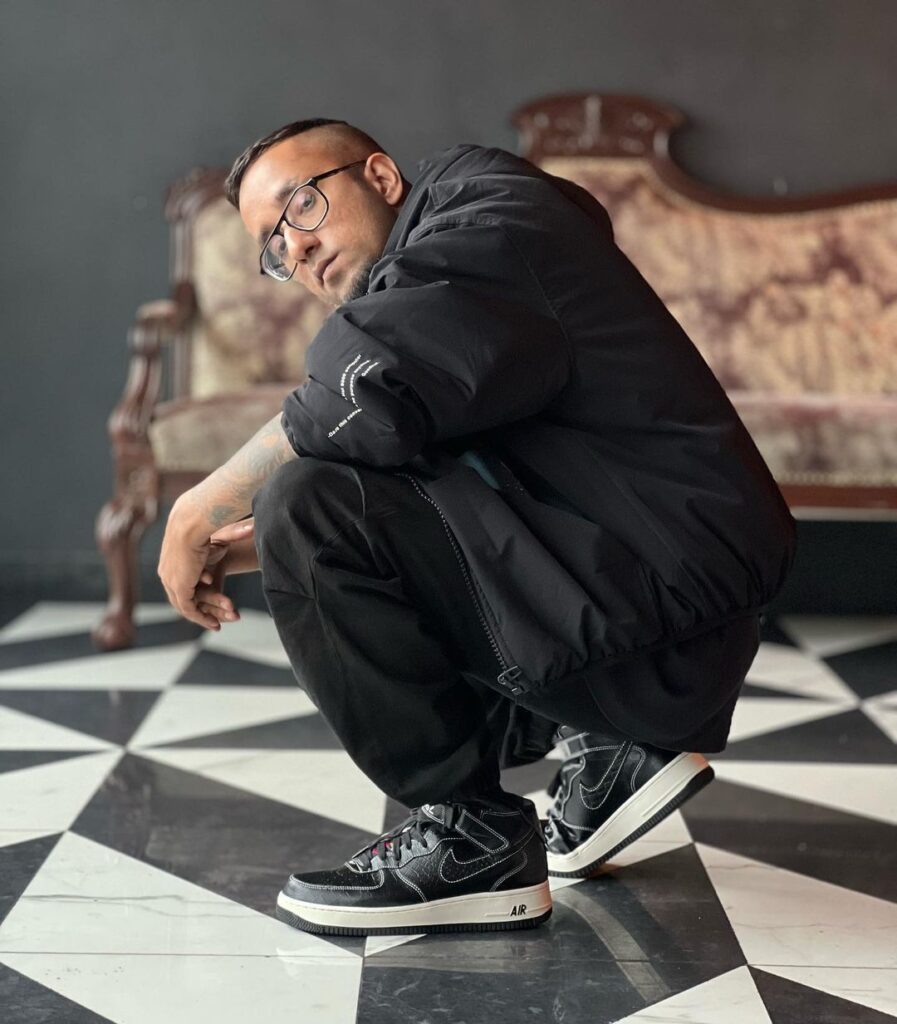 4. Dee MC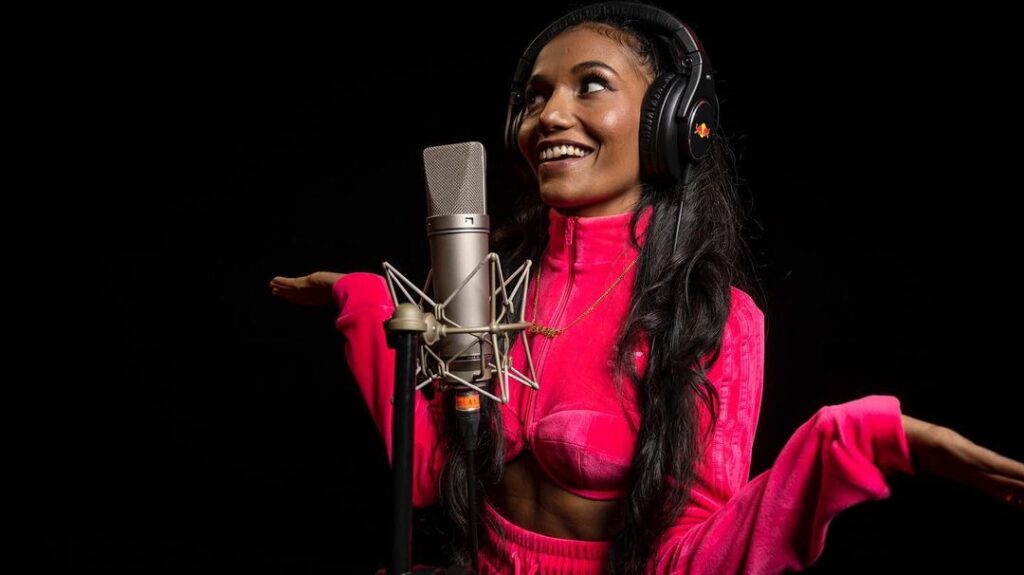 5. Dino James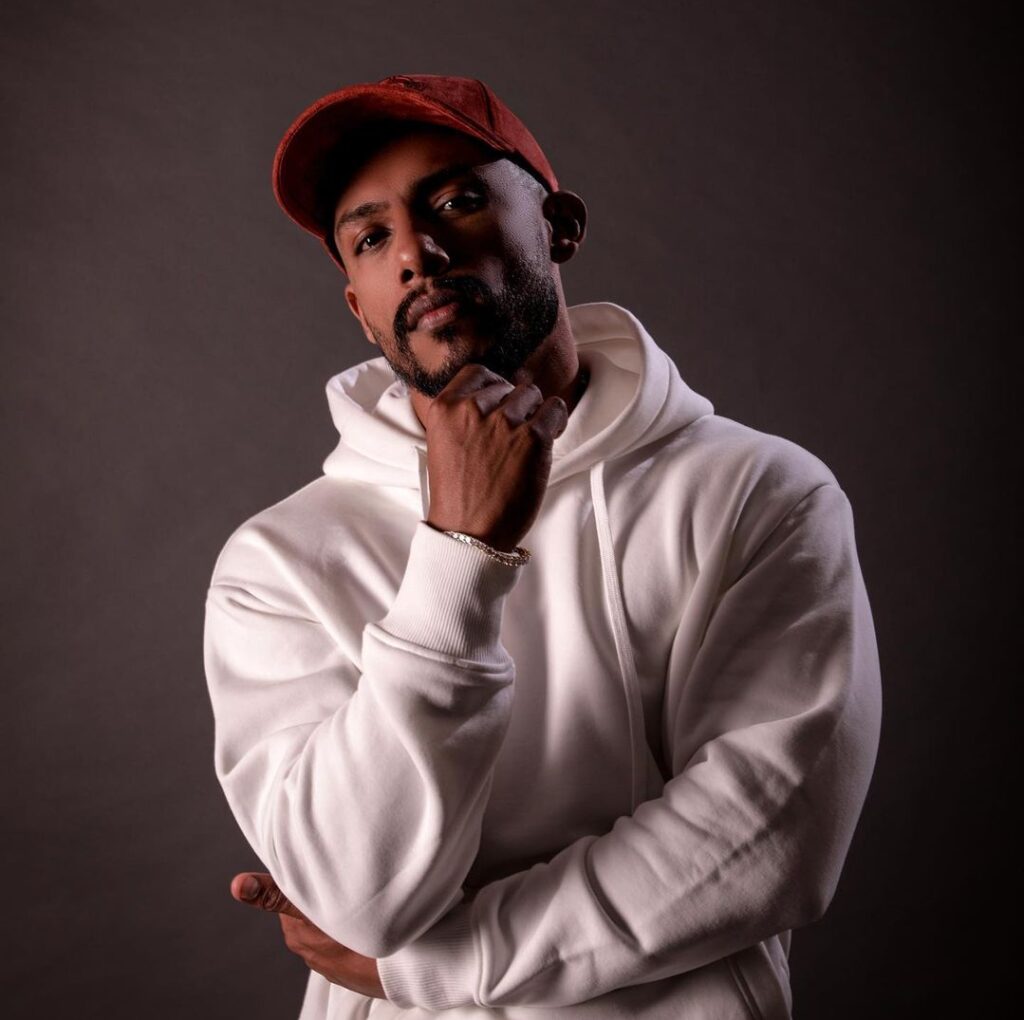 Now, let's see the Appearing Contestants on Hustle 2.0 and their Real Names
Hustle 2.0 Cast or Contestant Names
Hustle 2.0 is now Streaming on MTV Channel and Voot India. MTV Hustle 2.0 has currently released its First Episodes on 3rd September. MTV Hustle 2.0 Artists Casts, Real Names, and Their Instagram Profile.
| Artists NickName | Real Name |
| --- | --- |
| KHANZAADI | Firoza Khan |
| MC Square | Abhishek |
| GD 47 | Gagandeep Singh |
| Panther | Anubhav Shukla |
| Paradox | Tanishq Singh |
| MC Headshot | Tamojit Chatterjee |
| Wicked Sunny | Vikalp Dwivedi |
| Gravity | Akshay Poojary |
| UK Rapi Boy | Mahendra Singh Khatri |
| LXSH | Laksh Parihar |
| QK | Aarya Jadhao |
| Shlovij | Shlovij |
| UNB | Ugen Namgyal Bhutia |
| Nazz | Nazz |
1. Firoza Khan (KhanZaadi)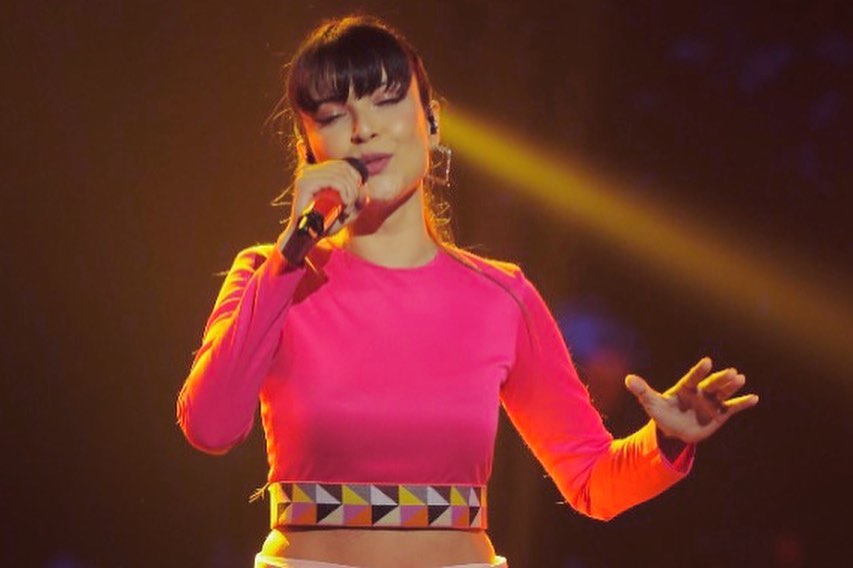 The Real Name of the KhanZaddi Hustle 2.0 Contestant Name is Firoza Khan. She is a Very Talented Female Rapper from India. She Started her YouTube Channel on Nov 2, 2023. Her Official Instagram Username is @Khanzaddi___.
2. Tanishq Singh (Paradox)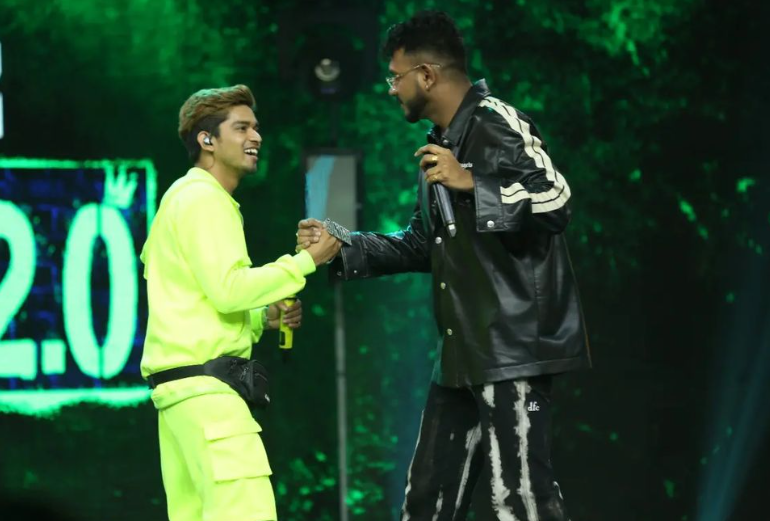 The Real name of the Paradox Hustle 2.0 Artist is Tanishq Singh. He is from New Delhi, India. Paradox got initial recognize in the Desi Hip-hop scene when he got featured in Rohan Cariappa's 1-minute rap challenge as a top participant.
He Start his YouTube Channel on Feb 29, 2020. His YouTube Channel Name is Paradox and his Instagram Username is paradox.here.
3. Anubhav Shukla (Panther)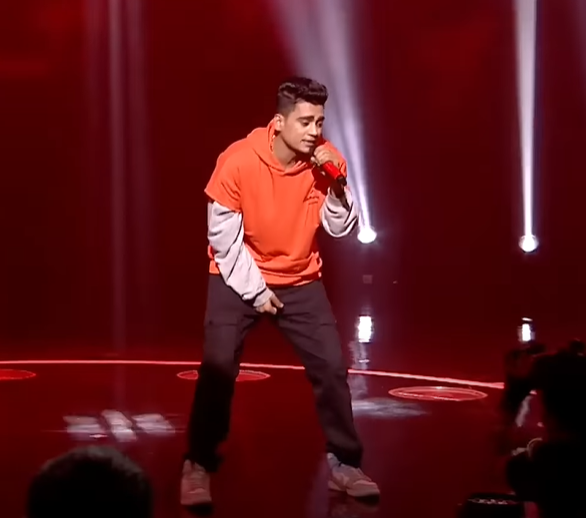 The Real of Panther Hustle 2.0 Contestant Name is Anubhav Shukla and he is From Lucknow, Uttar Pradesh, India. His Official Linkedin Profile is Anubhav Shukla.
4. Lakshya Parihar (LXSH)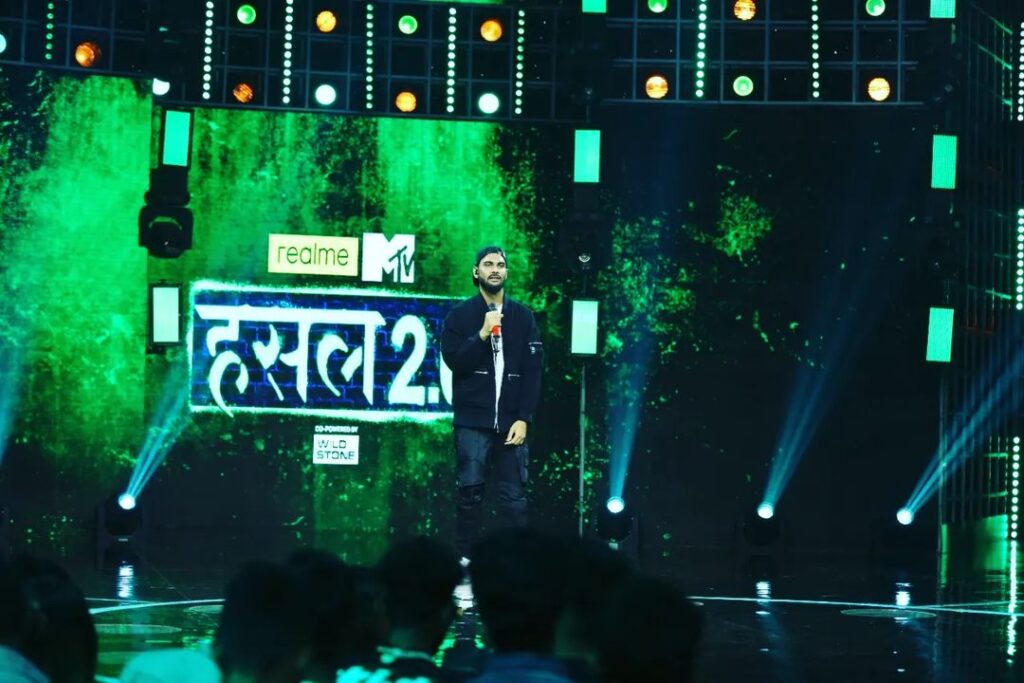 The Real Name of LXSH MTV Hustle 2.0 Artist is Lakshya Parihar. He is from Haldwani, Uttarakhand, India. Has it's own YouTube Channel and has More than 15K Subscribers. His Personal Instagram Username is @lakshyaparihar.
5. Aarya Jadhao (QR)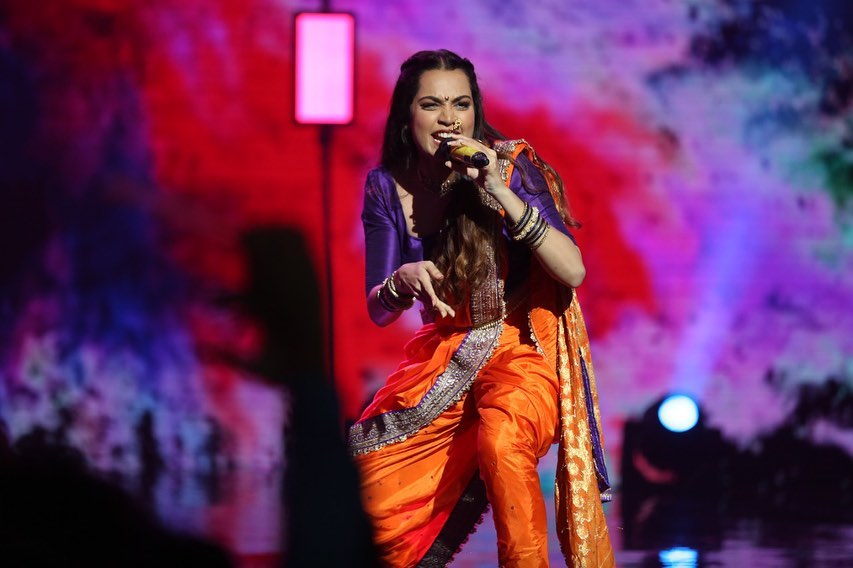 Aarya Jadhao Aka QK is an Indian Rapper and Singer. She Apper in her Traditional Marathi Saari in her Audition and got Selected for King Slayer Squad. She makes versatile music and she is one of the best female hip-hop artists in India.
She has YouTube Channel with more than 10K+ Subscribers and nearly 1 Million Views. Her YouTube Channel Name is QK and Her Offical Instagram Username is @aryaa.Qk.
6. MC Headshot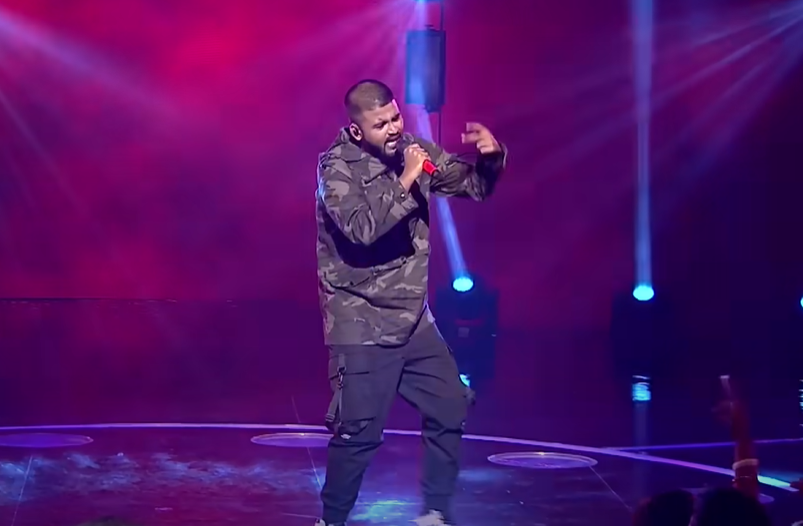 The Real Name of MC's Headshot is Tamojit Chatterjee. He is from Kolkata, India. He is also Interested in Playing Shooting Games. MC Headshot performs his first song Bharosha Nahi on the first episode of MTV hustle 2.0
7. shlovij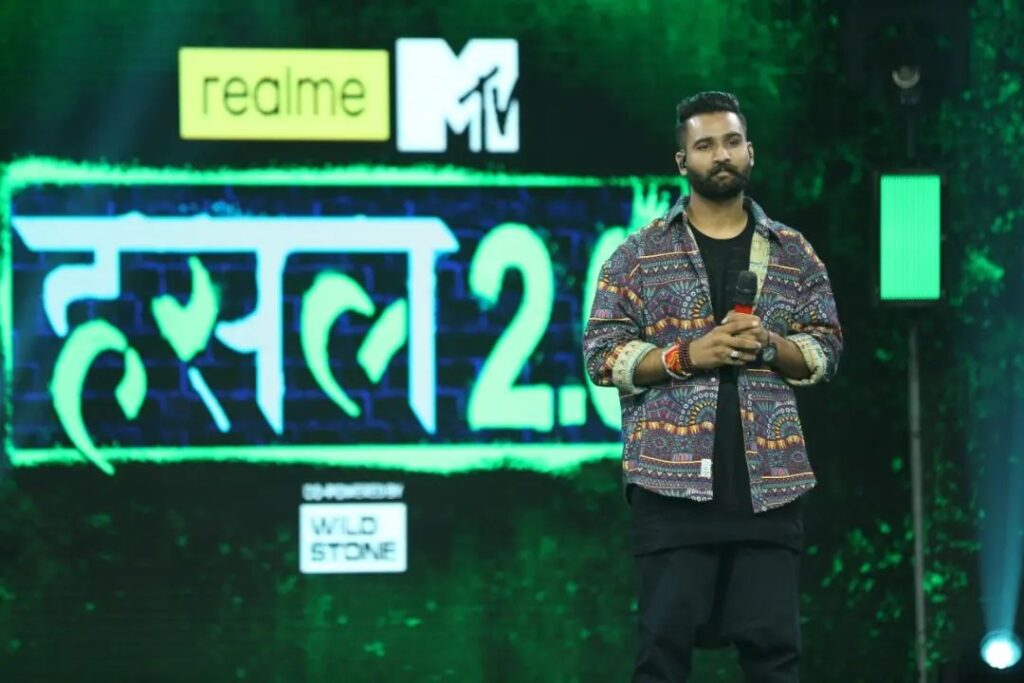 Shlovij is one of the most Unique and Skilled Rapper in Hustle 2.0. He can sing Rap in Sanskrit as well, which is not a Cup of Tea. He is an Indian Book of Record Holder for Unique TRack – "Alankaar". He loves writing Shayari and Books.
His Offical Instagram Username is @shlovij.
8. Wicked Sunny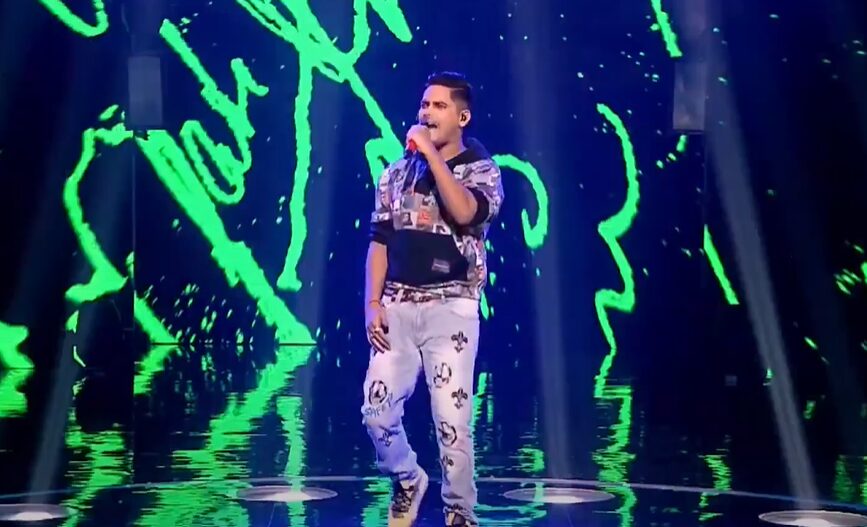 The Real Name of the Wicked Sunny Hustle 2.0 Contestant is Vikalp Dwivedi. He is from Pragyagraj, Uttar Pradesh, India. Wicked Sunny performs his first song, Fake Gareebi on MTV Hustle 2.0 which has become very Popular.
9. UNB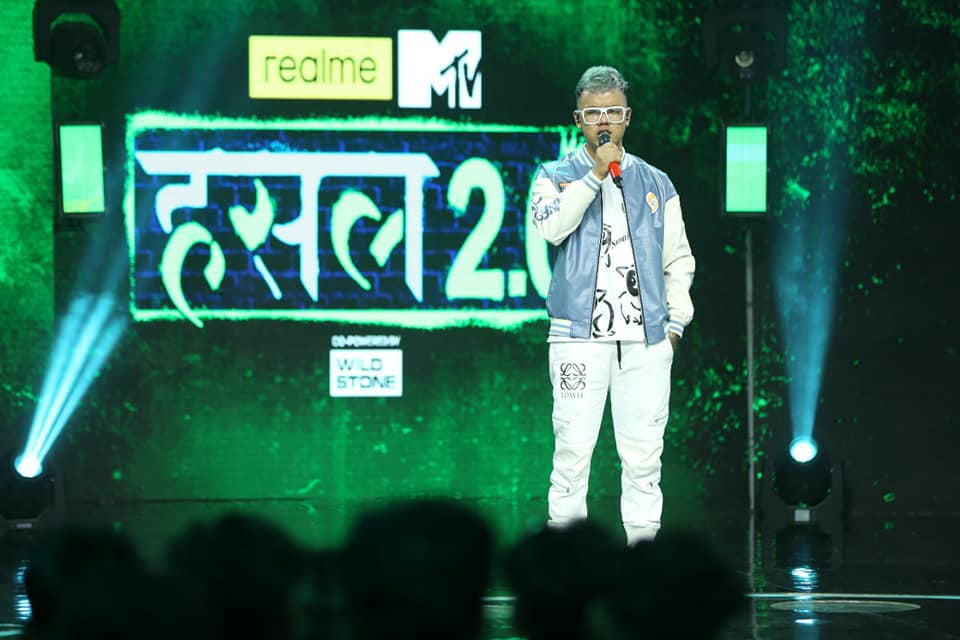 The Real Name of the UNM Hustle Rapper is Ugen Namgyal Bhutia. He is from Gangtok, Sikkim. He can Sing Rap in Hindi as well as Nepali. UBN told to gathering that he is very much upset with the mentality of some people on the mainland since they've been always treating North Eastern people like Aliens, which shouldn't happen at any cost.
His Offical Facebook Page name is UNB.
10. Nazz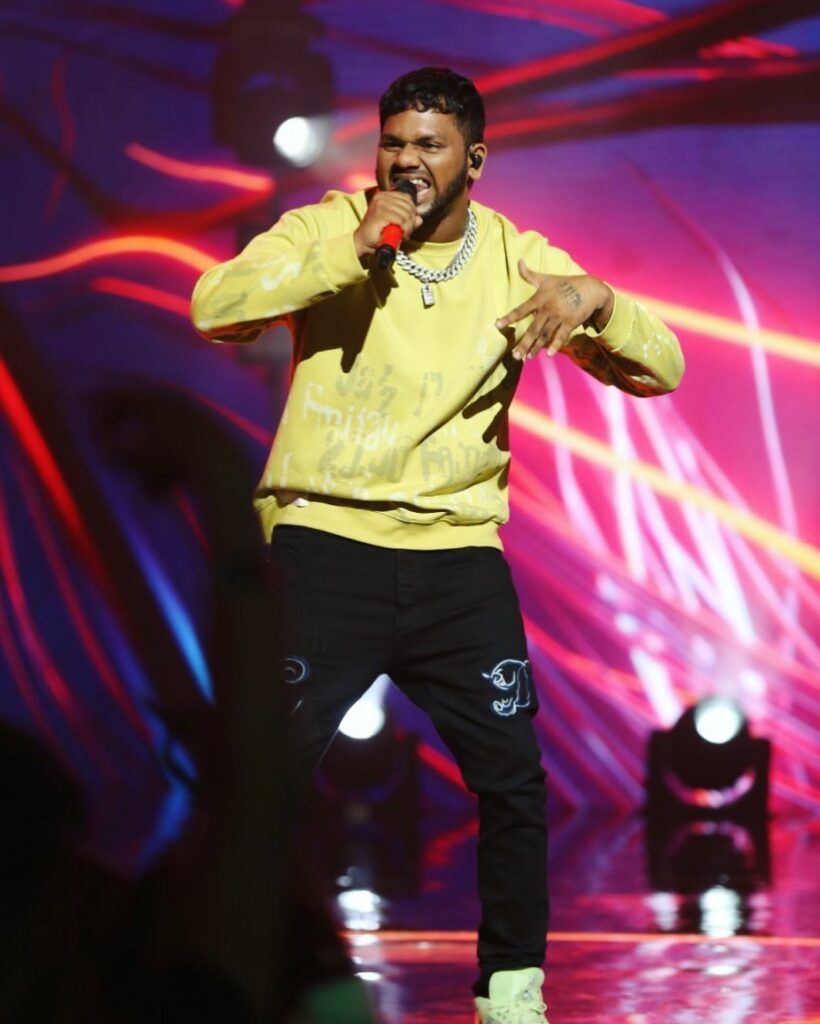 Nazz is an Indian Underground HipHop artist. He has worked with many Music label Companies. His recent songs are Mai Hu Gian, Classroom, Mai Khilona, Nazaria, Chehre Pe Hasi, and Roller Coaster. His Official Instagram Username is @nazzmusic.
11. MC Square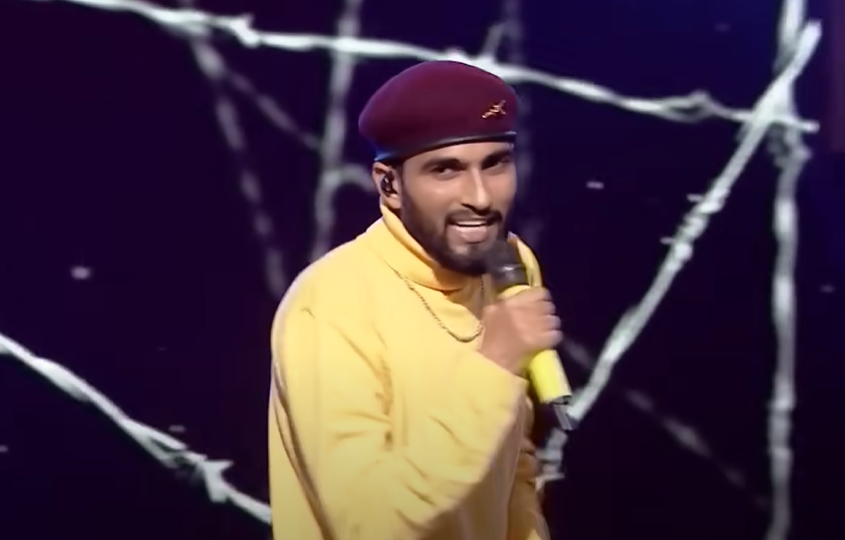 The Real Name of MC Square Hustle 2 Artist is Abhishek. He is a Hardworking and talented Rapper in India. He Sing "badmas Chora" on his Hustle 2.0 Audition and he got Selected.
12. GD 47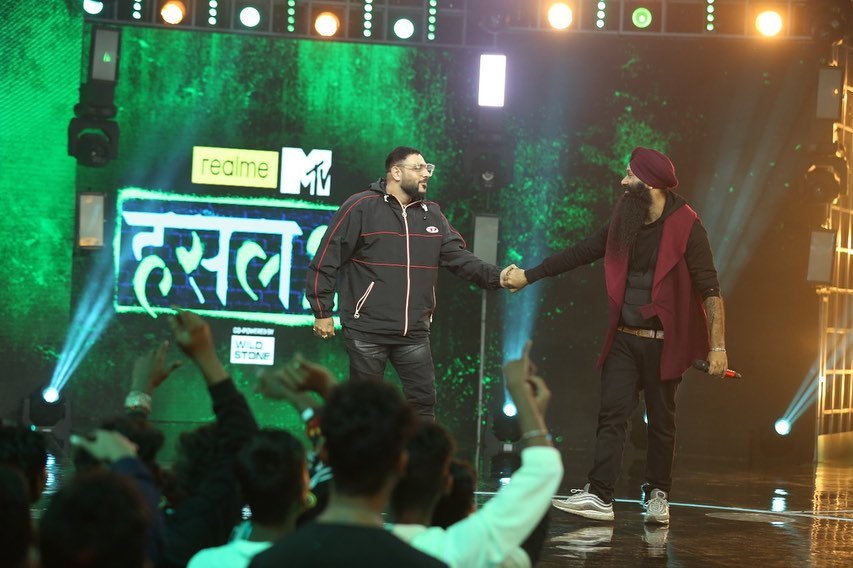 The Real Name of the GD 47 Artist is Gagandeep Singh. He is from Sahibzada Ajit Singh Nagar, Punjab, India. His official Linkedin Profile is GD47.
Updated Contestant of MTV Hustle 2.0 are
13. Spectra
14. RHYME
15. Aapka Bobby
16. Srusti Tawde
17. Khullar G
18. Supermanikk
---
So, this is All About Hustle 2.0 Judge and Contestants' Real names with Images and their Instagram Usernames. We Will Continuously Update this article as soon as More Contestants Join MTV Hustle 2.0.
Note: All the Information mentioned above is taken from the Internet and our Team and Research for that. Some of the Information Might be Changes or Irrevelent. If you find something is wrong in this article, Let us know through the Contact US Form and we will Update this article Accordingly ASAP.